Google Maps and Google Earth are certainly two of the best applications that can be of tremendous help to a person in getting the direction to particular cities, places or locations in the world. However there are a number of other tools that can also be used for the purpose of locating any specific area or location.
Mentioned below are 10 Free Tools for Creating Your Own Maps.
1. Animaps: This application is ideal for the creation of beautiful as well as animated maps with the use of movable markers, and changeable shapes and lines. With simple tutorials, the process of creating such animated maps can be learnt with great ease.
2. UMapper: UMapper helps in the creation of Flash maps that can be embedded and distributed with sufficient ease throughout a blog or a website.
3. Scribble Maps: A mapping tool that helps with the creation as well as the sharing of maps, Scribble Maps can easily be used to add custom text, images, markers, shapes, and much more. The maps thus created can also be shared via websites and social media platforms.
4. Click2Map: A mapping tool that is considerably ease to use, the Click2Map can be used for the creation of customized maps according to the needs and requirements of users. The application comprises of a huge library of markers, and other similar features, which enable users to apply them whenever needed.
5. ZeeMaps: This is one map-making application where users do not have to necessarily sign for creating maps of their needs and choices. The use of this application also allows users to add audio sound clips or videos to the maps to customize them.
6. MapTiler: Comprising of a world of exciting features, the MapTiler map-making application is highly suitable for creating maps on the Windows, Linux as well as Macintosh platforms, which means that the tool is very versatile.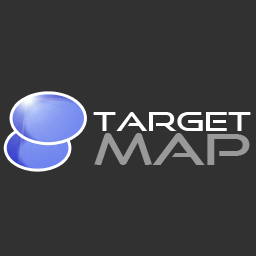 7. TargetMap: The TargetMap website is a website that helps to create maps with sufficient ease, but at the same time, it also encourages its members to share their maps with other users and participants to spread more knowledge, and also maintain accuracy by comparing them with others present on the website.
8. HeatMapTool: An easy-to-use tool that helps to make heat maps with great ease, the HeatMapTool can be used to create attractive heat maps as required, which can also be cooled by dimming them as per requirement or by softening the edges of the heated areas.
9. GMapGIS: This is a simple tool that can be used to draw maps by drawing simple lines and shapes, and adding markers or measuring distance whenever required. The use of this tool does not require the use of a Google account.
10. GeoCommons: This is a tool that can be used for the creation of rich and interactive maps, even if the users are relatively inexperienced with mapping tools.
Therefore, there are many mapping tools that can be utilized for the designing of maps, and mentioned above are 10 Free Tools for Creating Your Own Maps.